Blog Posts In flood
Big Hole River Fishing Report  6/7/11
Water Flow: 8,030 and rising (3,000 cfs today...)

Wednesday AM edit: 9,200 cfs

Water Temp: 50 degrees
Visibility:  poor
Fishing: poor
Weather: rain
The hot weekend weather and the torrential overnight rain have brought on the high water in southwest Montana.  We have all been waiting for the above average snowpack to move out of the mountains and it looks like it finally has.  I was up in the mountains above the upper Big Hole a week ago and there was an 8" layer of fresh snow on top of a thick layer of hard-pack.  I believe the weekend temps brought the new snow down and the rain has permeated the ice layer.  The cool temps forecasted for the week will refreeze the snowpack and I predict the river will peak over the next day or so, before dropping and clearing again.  As long as we don't get a lot of rain over the next few days fishing will be good again next week as the water drops.
Here's what it did today and the forecast for the next few days:
By

Big Hole Lodge

on Tuesday June 7th, 2011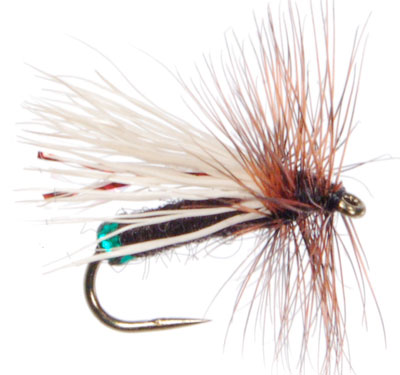 Friday Fishing Outlook: Big Hole River
Water Flow: 3,630 cfs
Water Temp: 49 degrees
Visibility: 18 inches
Weather: high 50's and chance of showers through the weekend
Fishing: Good
Flies:  streamers, march browns, caddis, stone fly nymphs
The Big Hole has been dropping steadily for the past three days and clearing as it falls.  The clouds and cool temps throughout the weekend will keep the river clear and fishing should be great.
By

Big Hole Lodge

on Friday May 20th, 2011
Categories
Stream Flow
Observed at Maiden Rock monitoring station.
Flow (CFS): Ssn
Gauge Height (ft): Ssn
Updated: 12/29/2016 8:12am